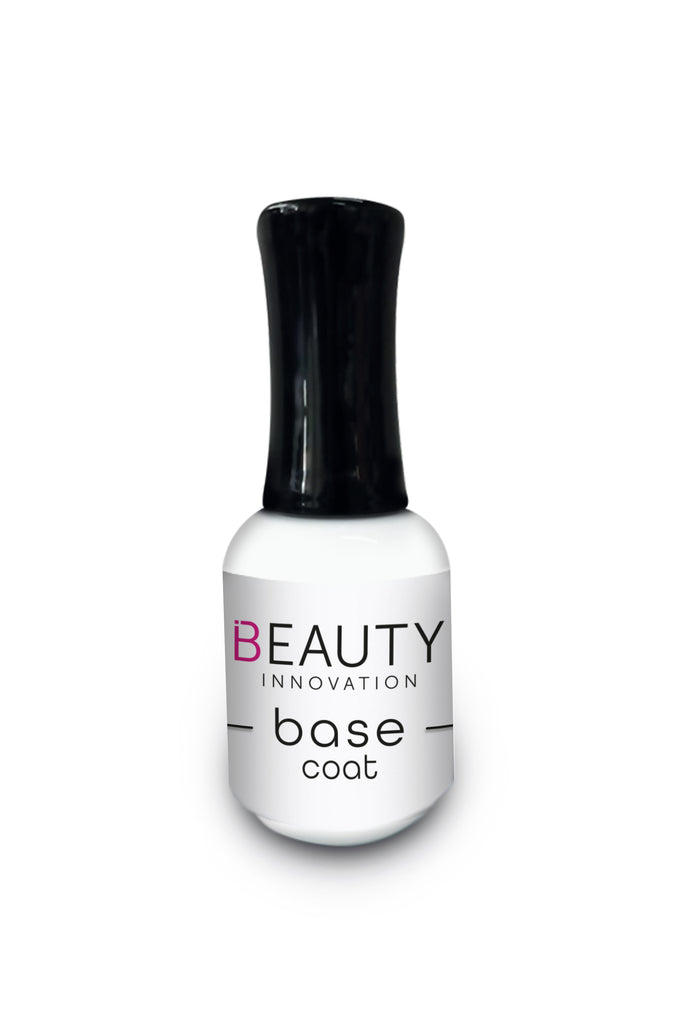 Prepare your nails for an extraordinary showcase with our Base Coat, meticulously crafted for the most discerning manicurists. What sets our Base Coat apart? Let me introduce you to its exceptional features:
 Cutting-Edge Formula: Our Base Coat has been meticulously developed using the latest nail care technology. Its advanced formula creates a smooth and even foundation that enhances polish adhesion and helps safeguard your nails from stains and discoloration.
 Professional Durability: We understand the significance of your manicure work lasting over time. Rigorously tested, our Base Coat offers professional-level durability, ensuring your creations remain intact and dazzling for an extended period.
 Effortless Application: The perfect consistency of our Base Coat allows for easy and precise application. Its high-quality brush enables smooth and even strokes, ensuring comprehensive coverage with each layer.
 Deep Care: Beyond its role as a polish base, our Base Coat is enriched with nurturing ingredients that contribute to nail strength and health. Care for your clients' nails while providing them with a flawless canvas.
 Step into a world of creativity and perfection with our High-Quality Base Coat. Elevate your manicure skills to unprecedented levels and deliver results that exceed all expectations for your clients. Experience the difference in quality with every stroke and make the art of nails an unforgettable experience!
 Your success and the satisfaction of your clients fuel our inspiration. Acquire our High-Quality Base Coat today and get ready to redefine the art of manicure.