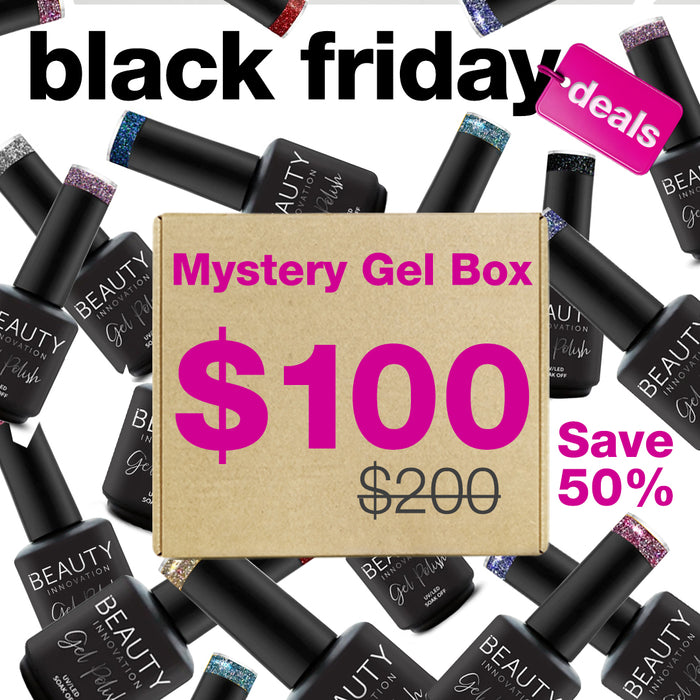 Get ready for Black Friday with our unbeatable madness! Are you ready for a nail extravaganza? Introducing our exclusive offer: The Mystery Box of Pure Gel Polishes!

Picture this: a burst of glamour and style that would normally cost you $200, but today, it's yours for only $100! Yes, you heard it right! We're talking about a spectacular mix of glitter, solid colors, and our premium selection of gel polish. Exciting, isn't it?

What awaits you in this magical box? Only the best of the best: the quality and pigmentation you already know and love. It's like a hidden treasure that will make your nail creations stand out like never before.

Wondering why you should seize this offer? Well, not only will you be saving $50, but you'll also be taking home the very essence of nail creativity! Black Friday isn't just for shopping; it's for amazing experiences like this one!

Don't let this unique opportunity slip through your well-manicured fingers. Act now and join the Black Friday fun with our Mystery Box of Pure Gel Polishes!